our signature treatment
A Spray Tan is our ultimate beauty treatment! Perfect for anyone wanting a gorgeous, sun-kissed colour without the dangerous affects of sun tanning. Our meticulous application technique & the Glow Bar Spray Tan experience will see you enjoy a Flawless & Natural looking Tan while looking & feeling instantly refreshed, healthier & more confident. Simply put - you just Glow.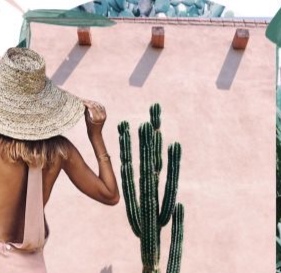 Full Body - $49
Half Body - $25 (Waist up / down only)
Full Body; Double on legs - $55
Full Body; Double Coat - $65
Face / Hands / Feet top up - $5 each
After a 1:1 consultation with an experienced technician, we will show you through to your private, temperature controlled tanning suite where we provide you with everything you need to enjoy your bronzing session. We want this to be a lovely experience from start to finish and we truely believe a spray tan is THE BEST treatment ever! We will carefully select the best brand, colour/s and rinse time that will be perfect for you, your skin and your spray tan goals. We have a range of brands, colours & rinse times available starting at as little as 2 hours, through to over night and anywhere in between! There is no 1 size fits all approach at Glow Bar!
Your technician will follow our exclusive & meticulous application technique to ensure you enjoy a flawless spray tan which will be long lasting, free from orange tones, patchy fading & no signs of a 'fake tan'. Once we've completed your application we'll thoroughly dry you, before dusting you in a light talc-free drying powder so you leave without feeling sticky! Your treatment time will take no more than 10 minutes and you'll be ready to leave us, flawlessly Glowing from head to toe.
A spray tan is perfect as part of your weekly or fortnightly beauty regime so that you always look and feel great! A spray tan is also ideal for when you have a special event, an upcoming vacay, want a little refresh, or want a jump start on a summer colour! If your Spray Tan is for a specific event, we suggest doing your tan 2 days prior. If your tan is for a wedding we highly recommend doing a trial tan first!
Pending your preparation, after care practices & colour depth, you'll enjoy colour for 5-10 days as it gradually and evenly fades away!
Brands we use; Techno Tan, Solaire, Moroccan Tan, Tuscan Tan
If it is your first time to Glow Bar, It is crucial you arrive 5 minutes prior to your appointment time for your consultation.
FAQ
Preparation
Exfoliate your skin gently but thoroughly. The day before is best, but the day of your appointment is also ok. If you have old spray tan on, you should get as much of this off as possible while keeping your skin even in colour.

Do not apply moisturiser, perfume, oil, deoderant or anything else to your skin, the day of your appointment.

Wash your hair before your spray tan. We will give you a hair net to protect your clean locks.

All other beauty treatments should be enjoyed BEFORE your tan including Mani's & Pedi's, Massages and Waxing (24 hours prior for waxing!)

If your Breastfeeding, bring some sticky nursing pads to cover your nipples.

Remove all jewellery.

If you would like to conduct a patch test first, please call the studio during business hours to arrange a time at least 24 hours before you plan to tan.
POST TAN
Wear loose, dark clothes after your bronzing session while your tan is developing. Thongs are best for feet.

IF ITS RAINING when your appointment is due, wear clothes that cover you including loose & thick trackies, a big jumper, ugg boots and of course a brolly.

Your first shower after having your spray tan applied should be a quick rinse, only 30 - 60 seconds long. You should not use soap, body wash, shampoo or conditioner in this rinse. Your technician will let you when you should have your first shower.

If you have had a rapid tan (showering within the first 2 - 5 hours) it is normal to look like most of the colour has gone. It is the bronzer that has disappeared, your tan will continue to develop up over the next 6 - 8 hours.

Avoid excess sweating and swimming for the first 24 hours after having your tan applied.

Moisturise with a water based lotion or cream after each shower to keep your glow a little longer! Avoid oils while maintaining your glow!

Avoid long hot showers while you have your tan.

Avoid extended soaking in water.

Pat yourself dry after swimming or bathing.